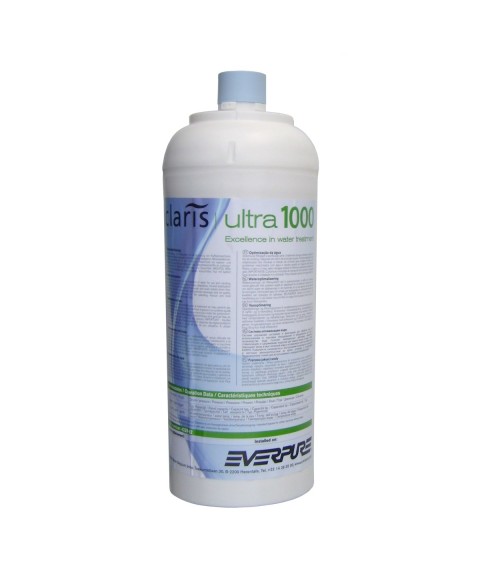 Claris Ultra 1000 Filtre Cartridge
Water optimization
Conditioning and filtration system for the treatment of water for use with vending, coffee and ice making equipement. Combines mineral adaption, mineral stabilization and corrosion inhibition to protect machines from water and scale related down time.
Reduces odor and taste from potable water and optimizes beverage and ice quality.
For use with cold potable water only.