History
From father to son
Roasting the ideal coffee is a craft, which at Donko's Koffie is handed down with love and pride from father to son.
Maurice Donck and his wife started it in the thirties, under the company name Donck-Koninckx. Later both family names were merged into the current brand Donko's coffee. His son Herwig Donck took over the business and developed it further. Today Louis Donck is at the helm giving new impulses to Donko's Koffie and preparing his own son Maurice for the coffee roasting business.
Packaging
The packaging has also been given a makeover several times over the years, including in 2008. Always adapted to the trends of the time. 
A trendy drink
Coffee is hip again in 2010. Latte Art and the whole Barista thing are no strangers to that and pouring a perfect cappuccino has been elevated to a true art. For Donko's Koffie it was also time to respond to this new trend. Therefore the corporate identity was completely restyled. The logo has become amazingly current and the packaging has been completely refreshed, and this without renouncing the old traditions. The future of coffee is assured. During this period Louis also participated in several Belgian and world championships, becoming twice Belgian Champion Barista and twice Belgian Champion Cuptasting.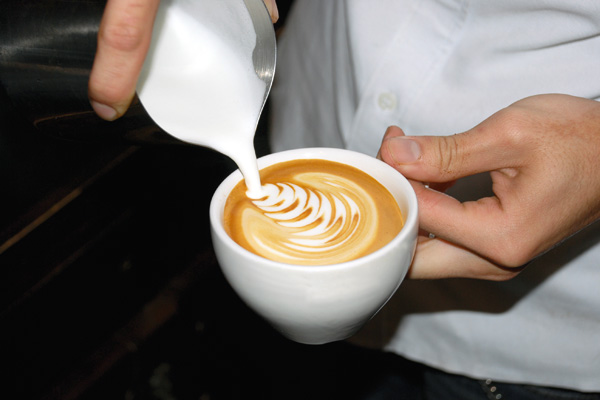 Innovative and future-oriented
Anno 2022 is constantly innovating and investing. Donko's Coffee is doing this, among other things, by starting work on a new packaging machine. With this new machine we can package our coffee in the most modern way, among other things by adding nitrogen and by using a one-way valve we ensure maximum freshness of our coffee.
The webshop is also a tool that is nowadays impossible to do without. Convenient and user-friendly, with strong logistics, ordered before 4 p.m. is delivered tomorrow.
DONKO'S KOFFIE SHOP
H. Consciencestraat 58-60
8800 Roeselare

Phone: +32 (0)51 20 11 28
E-mail: info@donkos.be
Open from Monday to Friday
from 9 a.m. to 12 p.m. and from 1 p.m. to 5 p.m.
Closed on Saturday and Sunday