History
From father to son
Roasting the ideal coffee is a craft, which at Donko's Koffie is handed down with love and pride from father to son
Maurice Donck and his wife started in the thirties, under the company name Donck-Konickx. Later both family names were merged into the current brand Donko's Koffie. His son Herwig Donck took over the business and expanded it further. Today Louis Donck is at the helm, giving new impulses to Donko's Koffie and preparing his own son Maurice for the coffee roasting business.
A trendy drink for 2010
Coffee is hip again. Latte Art and the whole Barista thing are no strangers to this and serving a perfect cappuccino has been elevated to a true art. For Donko's Koffie it was also time to respond to this new trend. Therefore the corporate identity was completely restyled. The logo has become amazingly current and the packaging has been completely refreshed, and this without renouncing the old traditions. The future of coffee is assured.
Meervoudig Belgisch kampioen
Belgian Champion Barista 2011-2012
Participant World Barista Championship 2012 in Vienna
Belgian Champion Barista 2013
Participant World Barista Championship 2013 in Melbourne
Belgian Champion Cup-tasting 2015-2016
Participant World cuptasting Championship 2016 in Shanghai
Belgian Champion Cup-tasting 2017-2018
Participant World cuptasting Championship 2018 in Belo Horizonte, Brazil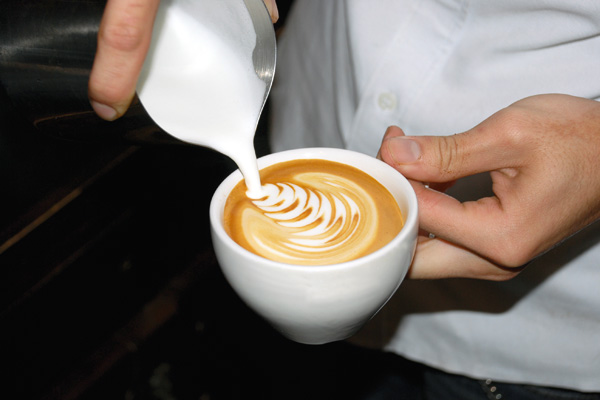 DONKO'S KOFFIE SHOP
H. Consciencestraat 58-60
8800 Roeselare
Tel. +32 (0)51 20 11 28
E-mail:

info@donkos.be
Open van maandag t.e.m. vrijdag
van 9u00 -12u00 en van 13u00 -17u00
Zaterdag en zondag gesloten