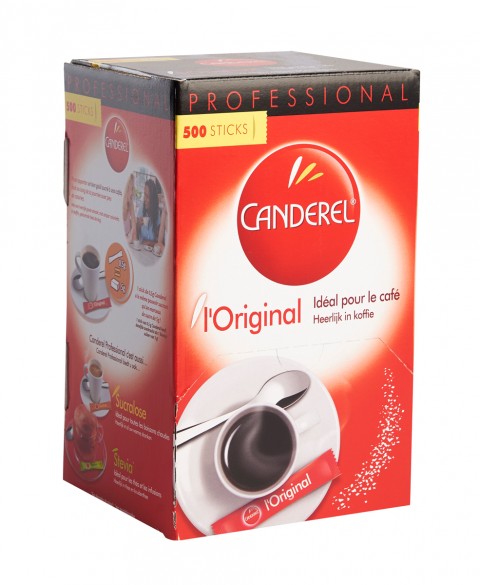 Canderel 500 sticks
Keep your customers happy! Spoil them with every cup of coffee with a Canderel stick!
This product is no longer in stock
Thanks to their unique mix of ingredients, the Canderel sticks taste as sweet as sugar.
500 sticks o 0,5gr
1 stick = 1 sugar cube
Perfectly dosable.
Ideal for hot drinks, fresh fruit, yogurt, ...
Delivered in a trendy and convenient package that can serve as a counterdisplay. 
Ingredients: dextrose, sweeteners (aspartame, acesulfame-K), aroma, anti-clotting agent (silicon dioxide). Contains a source of phenylalanine.