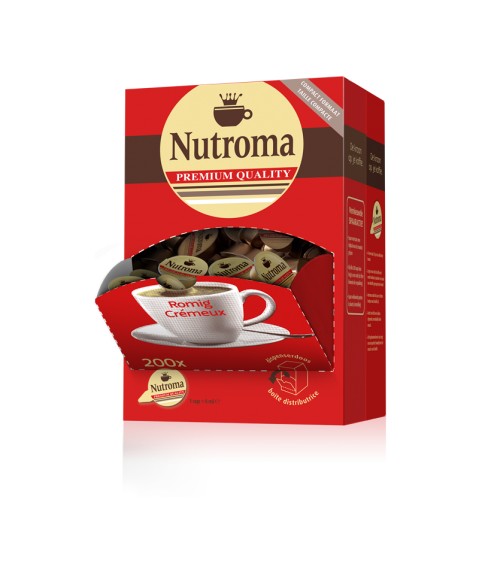 The taste
The richness of Nutroma ensures that the coffee is not diluted, so that the taste of the coffee is respected.
Nutroma rounds off the sour and bitter sides and gives your coffee a richer, rounded, deliciously full flavor.
Nutroma is lightly caramelized, which ensures a perfect wedding with the taste of the coffee. Nutroma also gives her a beautiful cream color.
The quality
Concentrated: For 1 liter Nutroma 2.3 liters of milk are used.
Nutroma contains only 8% fat.
Ease of use
Nutroma cools your coffee less than regular milk because you need less of it. The effect is also better!
Nutroma is available in handy cups and bottles: you choose what you find the easiest!